Vacuum Oven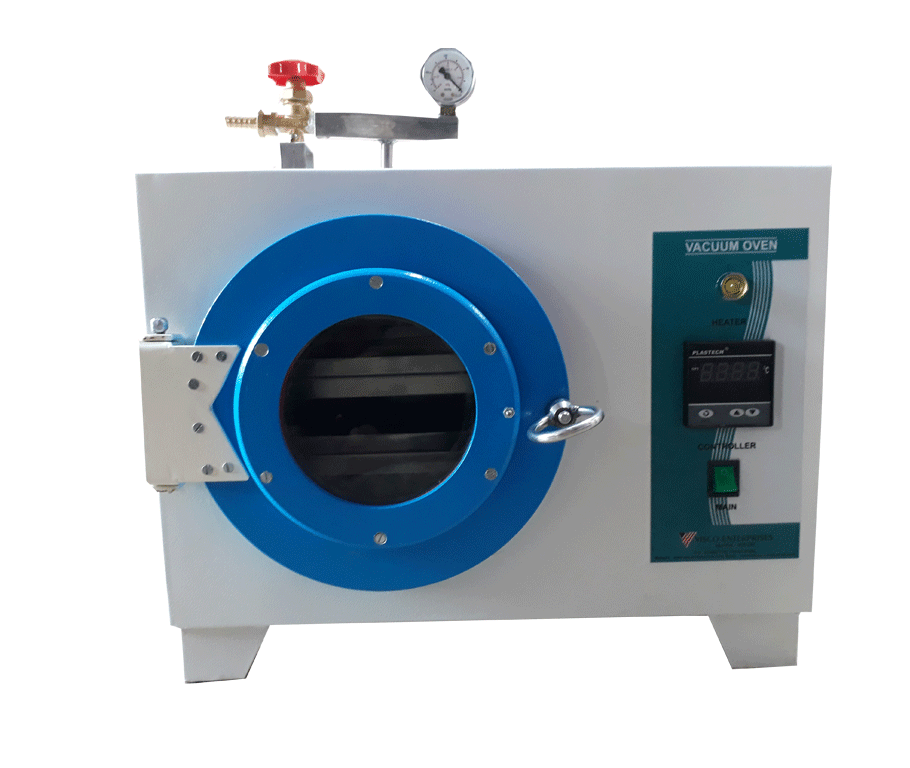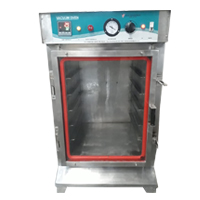 INTRODUCTION :-
Vacuum Ovens have gained wide acceptance for its remarkable performance in various Hi-tech Laboratories, Research & Development Centers, Industrial Houses , Medical Centers, Hospitals, Educations Institutes, central & state government Departments.

SALIENT FEATURES
>>  Hi-tech Vacuum Oven Double walled
>>  Inside-cylinder is made of thick stainless steel 304 Qty. And outside Ms powder coated.
>>  High grade mineral glass wool insulation the walls to avoid energy loss.
>>  Temperature range from 50°C to 230°C with ±2°C accuracy.
>>  Temperature controlled by Digital temp. Controller cum indicator.
>>  Vacuum chamber is wrapped with a set of high quality heaters for quick and uniform
     heating.
>>  Door has a thick toughened glass window, perfectly sealed with silicon gasket for thermal
     condition.
>>  Specially designed per-treated Aluminum door has a screwed door closure.
>>  Proper door alignment to ensure excellent vacuum performance and operator's safety.
>>  Two removable stainless steel shelf.Z
>>  Designed to be operated at any pressure less than atmospheric pressure
OPTIONAL:
>> Control by Microprocessor based PID controller. 
>> Computer interface RS 485 / RS 232 interface for multiple / single communication port with printer.
>> Safety device Thermostat or Energy Regulator for over heating.
>> Complete Stainless steel 304/316 Qty. contraction. 
OUR PRODUCT RANGE

Constant temperature Water bath
Viscometric Bath
Heating mental
Cooling Cabinets
Dehumidifire
Bulk Density Apparatus
Antibiotic Zone Reader

Tablet Hardness Tester
Colony counter
Friability test Apparatus
D T Machine
Microscope
Analytical Single Pan Balance
Spectrophotometer
Brookfield Viscometer
Polarimeter

Melting point Apparatus
Karl Fisher Titration Apparatus
Conductivity Meter
Vis - Spectrophotometer
Potentiometric Titration Apparatus
Laboratory Centrifuge
Turbidity Meter
Air Sampler
Laminar Air Flow

Infra Red Moisture Balance
Electronic balance
Oil Less Vacuum pump
Binocular Microscope
Abbe Refractometer
Powder / Liquid sampler
Multi point Magnetic Stirrer with hotplate
Overhead Stirrer Cap. : 10,20,40,60 ltr
Sieve Shaker / Griffin Flask Shaker
Shaker water bath